Robb Lightfoot
Robb lives and works in Northern California. His humor has appeared in regional and national publications, including ANewsCafe.com and The Funny Times. He's appeared on stage in Reno, and as part of the #virtualerma 2020 stand-up night. Robb's screenplay, "One Little Indian" was a top-ten finalist in the Writer's Digest competition. His short human interest piece "Mom's Windchimes," earned an honorable mention in the 2020 Erma Bombeck Humor Writing Competition. His story "My Little Sister's Roller Skates" was one of the Winners in Nickie's Prize for Humor Writing, 2020.

His work includes humor, articles and essays about creativity, hyperactivity, humor/mystery, intercultural awareness and much, much more. Check out the categories menu to see the range of his offerings. His books can be purchased on Amazon.com, Barnes and Noble, and Smashwords.

Robb is available for appearances as a keynote speaker, workshop session leader, and speech and writing coach. His specialties family-friendly storytelling and humor. Robb has more than 30 years experience helping people overcome their fear of speaking and tell their story, either orally or in writing. He may be reached at PO Box 11, Durham, CA 95938, phone at 530-636-0550, email robb@robblightfoot.com, or follow him on Twitter @robblightfoot.

When not coaching or running events or writing workshops, he's at work on his 12th book, "Wiley and Me."
Erma Bombeck Workshop - Always Room At Our Table
Robb's performance at the 2020 Erma Bombeck Writer's Workshop.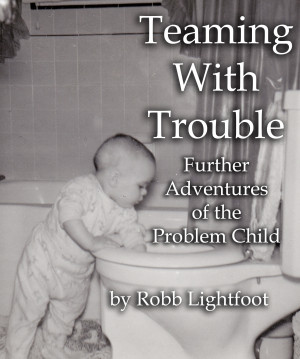 Teaming With Trouble
by

Robb Lightfoot
The further adventures of the Problem Child. Humorous stories an tall-tales to amuse and delight. It's not that Robb goes looking for trouble. It just finds him and his hyperactive friends.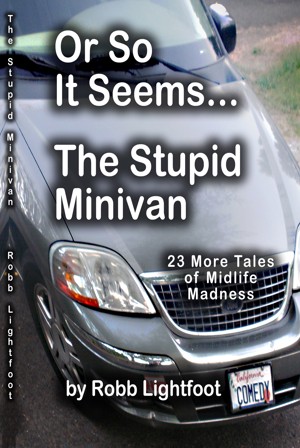 Or So It Seems .... The Stupid Minivan and More Tales of Midlife Madness
by

Robb Lightfoot
Twenty-three tales of midlife madness. Why minivans suck. How eating expired food may—or may not kill you. Brief tutorials on how to fuss, pull better Halloween pranks, or write letters to Santa. Almost-true crime reports from the special investigations unit of the garbage police. How-to sections on avoiding yard work or voting without thinking, and hiding in sleeping bags to avoid bats.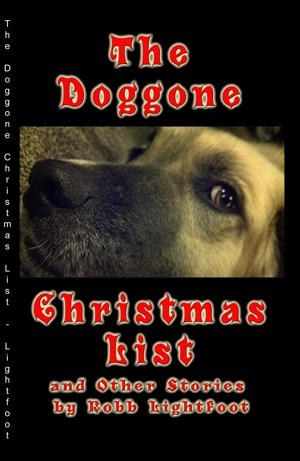 The Doggone Christmas List
by

Robb Lightfoot
Thirteen stories of Christmas gone awry. Why you should never give explosive toys or water pistols to small boys. "Yule Get Rich" with used trees, and getting lost with the new GPS. Family humor from Robb Lightfoot.