Robynn Honeychurch
Biography
Robynn lives with her family on beautiful Vancouver Island, in British Columbia, Canada where she also works supporting homeschooling families, teaches T'ai Chi and gardens. She has been writing prolifically since Grade 5. She's published a book of poetry, a children's book and now several romance novels. Her husband and daughter recently encouraged her to publish the 5 novels she'd written in 2002. With the Lulu publishing option, she has had great fun getting her works "in print". She hopes you enjoy her stories and keep your eye out for more that are in the works.
Books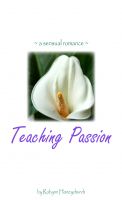 Teaching Passion
by

Robynn Honeychurch
BUT STILL, SHE FELL IN LOVE: Randy rested her head against his chest, her mind still full of exotic images, and her body still yearning for something unnamed. Under her breath, she said, "I think I'm falling in love with you." She didn't know it was true until the words had slipped from her mouth and then the force of the statement hit her.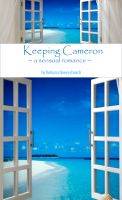 Keeping Cameron
by

Robynn Honeychurch
WHEN THEY MET THE FLAMES IGNITED: She felt herself melt against him. His powerful body, awake with desire, and intimately fit to hers was driving her mad! She wanted to let this go on. She wanted him and all he could offer her... But did she really?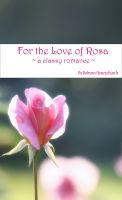 For the Love of Rosa
by

Robynn Honeychurch
Rosa Joans is in trouble. Big trouble. But she can't decide what is more dire about her situation: that she is homeless and forced to temporarily move in with her strong, silent neighbor or that she is falling in love with him… Alex Weston is in trouble, too. Serious trouble. And he knows the cause. The buxom, widowed mother that he's taken in after her house burned down.
Robynn Honeychurch's tag cloud