Rob Zijlstra
Biography
Rob Zijlstra (Harlingen 1963) werkt als journalist in Groningen. Hij begon als regioverslaggever bij Nieuwsblad van het Noorden, dat later opging in Dagblad van het Noorden. Voor deze krant is hij sinds 2004 rechtbankverslaggever, een van de laatsten van Nederland. Zijlstra beschrijft de harde en soms kille feiten, maar heeft altijd oog voor de menselijke maat in het strafrechtproces. Of het nu om een moord of een winkeldiefstal gaat, altijd vindt Zijlstra de nuance. In 2011 won hij met zijn rechtbankverhalen de Groninger Persprijs, toegekend door vakgenoten.
Where to find Rob Zijlstra online
Books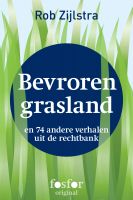 Bevroren grasland
by

Rob Zijlstra
De waargebeurde verhalen van Zijlstra zijn het traditionele rechtbankverslag ver voorbij. Hij heeft een fijn oog voor detail en menselijk drama. Het resultaat: puntgave petites histoires over het criminele leven in het noorden van Nederland. Bevroren grasland bevat 75 verhalen die tussen 2009 en 2013 verschenen in Dagblad van het Noorden en op het populaire weblog van de auteur.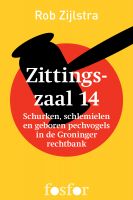 Zittingszaal 14
by

Rob Zijlstra
Rob Zijlstra is sinds 2004 rechtbankverslaggever voor Dagblad van het Noorden. Zittingszaal 14 is een heruitgave van de eerste bundeling van zijn beste verhalen.
Rob Zijlstra's tag cloud