Roger Brett
Biography
Roger Brett was born in 1943 in Ruabon, North Wales. He attended The Kings School Chester, University College, London, and Salford University. He was commissioned into The Royal Electrical and Mechanical Engineers as a Second Lieutenant in 1968, and left, after taking early retirement, as a Major in 1988. Since then he has had a varied career in self- employment. He moved to a secluded villa in the hills above Malaga in 2015 where he now lives in total retirement with his wife Audrey and his beloved dog Amber
He can be contacted at fantasygdn@gmail.com or on 0034 951 189 031.
Books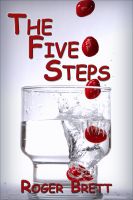 The Five Steps
by

Roger Brett
This book will show you how, by following five simple steps, you can get your own book published at very little cost and in very quick time. No worries about cover design, formatting etc.,just five simple steps for you to follow.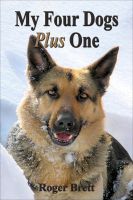 My Four Dogs plus One
by

Roger Brett
(4.00)
As it's name implies this is a book about five dogs. Four which I owned and one that lived next door. It's not a training manual but rather a light hearted read for those of you who love dogs, especially German Shepherd Dogs. There are also suggestions for further reading about the breed.
Roger Brett's tag cloud