Ronan Frost
Biography
Ronan Frost has loved fantasy and sci-fi since he was a child; both he and his best friend wanting to act the part of Luke Skywalker, resulting in after school games having two Lukes (and his brother playing the part of the lone Han Solo.) He has been writing since a young age, first inspired by a primary school classmate he spent countless hours penning a comic book complete with lots of red ink for the blood on axes and swords. Later he wrote a fantasy pick-a-path adventure which were so in fashion at the time. Fast-forward twenty years and now with a PhD in physics, Ronan still loves to write fiction and losing himself in imaginary worlds.
He currently lives in Tokyo, Japan with his lovely wife.
Books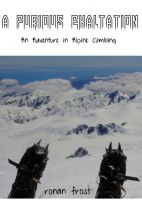 A Furious Exaltation
by

Ronan Frost
If you bite off more than you can chew, chew hard! This is a true story of a trip that put me in way over my head and out of my comfort zone; the experience of a day in the high peaks of the New Zealand Alps that has changed the way I think about life.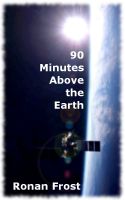 90 Minutes Above the Earth
by

Ronan Frost
This is an antiquated plain-text file wedged lost and tagless for years in the memory banks of the main computer, estimated to be written way back in the mid 2100's. It is a diary of a lonely young man orbiting the moldering ball that is the Earth, himself alone and awake among the Dreamers.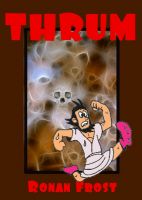 Thrum
by

Ronan Frost
Thrum is an out-of-work dropout from magic university, frustrated and alone in a world ruled by sorcery and where landlords are backed by eviction ogres. His fate changes the day he happens across a scroll with an Archmage trapped within. Driven from his home clad in dressing gown and rabbit shaped slippers Thrum is pursued at every turn by a sect of dark wizards.
Ronan Frost's tag cloud