Rony P
Biography
Rony P has been many things! A soldier, newspaper printer, law officer, manager, phone solicitor, criminal, husband, father, painter, and teacher, just to name a few. His home is Athens, Texas when he is in America. Right now he is travelling around China. He has a passion for the stories and fables told around the world, spending much of his spare time in collecting myths and fables.
Where to find Rony P online
Books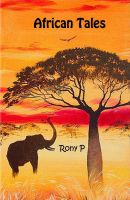 African Tales
by

Rony P
African folklore is in its nature plain, and primitive in its simplicity; not adorned with the wealth of palaces and precious stones to be met with in the folklore of more civilized nations, but descriptive in great measure of the events of everyday life, and of such imagery as is connected witwith the phenomena of nature.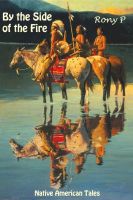 By the Side of the Fire
by

Rony P
Native American people have a rich oral tradition. History and heritage have been past down from generation to generation These and many others are the tales the Native American loved so much to hear beside the night fire. Under an open sky, nestling close to the earth, the old story-tellers have told these legends. I hope that these tales spark an interest in Native American folk lore.
Rony P's tag cloud