Rosemary Hoffman
Biography
I am the author of four books, one of which I have just finished and have posted here on Smashwords. The Anatomy of Happy is the culmination of many years of writing as a hobby rather than as a career. It is, in a way, my baby. Other books are: Spinnaker Beach (unpublished), Tropical Incense, How to Overcome Mortgage Rejection and I also co-authored "The Road to Key West Ink" with Boe Mencarelli. I write mostly "Chick Lit"...modern, contemporary women's stories and books that I hope touch a chord with women of any age and race. I would love to get feedback from any and all regarding Anatomy...!
Where to find Rosemary Hoffman online
Books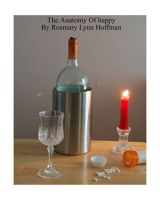 The Anatomy Of Happy
by

Rosemary Hoffman
The Anatomy of Happy concerns a middle aged bi-racial woman who is having a difficult time accepting that her husband of 25 years has left her. The challenges and hardships she has to face after he leaves cause her to question her own definition of happiness. Sandy counts on her daughter, Jennifer and her best friend to help her. In the end, it is her own will that finally pulls her through.
Rosemary Hoffman's tag cloud