Roxana Gillett
Biography
"The White Elephant Kneels" was inspired by Roxana Gillett's private month-long safari in the 1980s following the migration across the Serengeti-Mara in Africa. Lill's story is based, in part, on Gillet's own experiences, including the 12 years she spent as a wild animal trainer at Marine World Africa USA in California and a three-year stint as an "elephant broad" with Circus Vargas. She has raised and lived with 27 big cats, a mixture of lions and tigers, and one small bobcat with a serious attitude problem.

Gillett taught Creative Writing on an Arts-in-Corrections grant at Mule Creek State Prison in Ione, California, for three years. The class was held on "A-yard" in maximum security. The men were the worst of the worst, all lifers, and most of them in for murder. She found it an interesting challenge, a job she thoroughly enjoyed, and a book yet to be written.
Books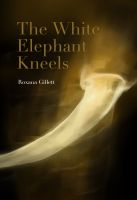 The White Elephant Kneels
by

Roxana Gillett
Veterinarian Lillian Drake is the only person who can save our souls from certain death, but first she must confront the truth hidden inside Africa's mysterious voodoo culture.
Roxana Gillett's tag cloud