Alexander Day
Hello World!

My name is Alexander, a 33 year old student, and marketing professional. Creativity, analytic thinking, and motivational management is what drives me, in order to create and execute innovative business strategies while earning my degree in science in psychology. My parents are from Guatemala, but my brother and I were born in Los Angeles, CA. The most important thing in this whole wide world is my dog Maxx; he is what gives my life meaning.

My qualities and characteristics would be inner strength, courage, integrity, and persistence. My goal is to become an Entrepreneur and travel the world. I have many areas of interest which include writing, blogging, erotic art, painting, singing, nature, animals, and playing the one sport I'm good at; tennis. I like to define myself as a true free spirit embarking in a journey of a lifetime with a pen in my hand and a tale yet to be written.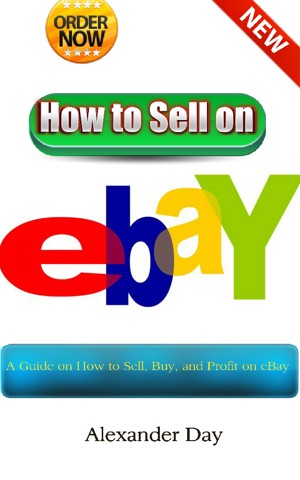 How to Sell on eBay - A Guide on How to Sell, Buy, and Profit on eBay
by

Alexander Day
A new and exciting insider's guide on how to start a successful business selling on eBay. Here you will read insider tips and secrets on how to sell, buy and profit on eBay. Alexander Day is one of the most successful eBay sellers of his time, and has shared down his private secrets and know how's in one fun book. This book is a must have for those aspiring to become successful eBay sellers.