Rodolfo Peña
Biography
I was born in Mexico, grew up in the United States, and I have lived in a dozen different cities and half a dozen countries throughout my life. I now life in the south of France with my wife Claudette. We have no pets, quiet neighbors, and our children are grown up and have lives of their own, thankfully, so I spend most of my time writing or dabbling in painiting, unless I have a translation to do, which is how Claudette and I make our living. I golf badly, garden reluctantly, and do work around the house only because Claudette holds a gun to my back.
Where to find Rodolfo Peña online
Books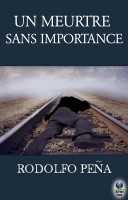 Un Meurtre Sans Importance
by

Rodolfo Peña
Le corps d'un jeune ingénieur en informatique est retrouvé décapité sur la voie ferrée à Monterrey, une ville dans le nord du Mexique. On confie l'enquête sur la mort apparemment accidentelle de ce jeune homme au capitaine Guillermo Lombardo de la Police Judiciaire. Il devient vite évident pour lui que le jeune homme a été assassiné.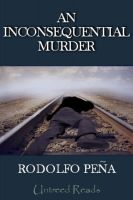 An Inconsequential Murder
by

Rodolfo Peña
When the decapitated body of a student is found on the train tracks in Monterrey, Mexico, Captain Guillermo Lombardo finds his investigation taking him into the world of the Mexican drug cartels. As everyone from the university Dean to the Governor himself fails to cooperate with the investigation, Lombardo soon discovers that the body is just the tip of the iceberg of a much larger situation.
Rodolfo Peña's tag cloud