R.R. Campbell
Biography
Born Ryan Campbell, r. r. campbell is an author, editor, and host of the r. r. campbell writescast. His work has been featured in Five:2:One Magazine's #thesideshow, Erotic Review, and with National Journal Writing Month. He lives in Madison, Wisconsin with his wife, Lacey, and their cats, Hashtag and Rhaegar.
Books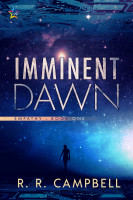 Imminent Dawn
by

R.R. Campbell
A twistedly delightful clockwork of intrigue and suspense, Imminent Dawn is an electrifying sci-fi debut from author r. r. campbell.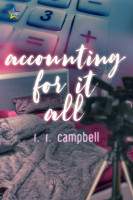 Accounting for It All
by

R.R. Campbell
This lighthearted yet evocative tale of one woman's quest for self-actualization is sure to please anyone who's ever made the wrong choice for the right reasons.
R.R. Campbell's tag cloud