Carol Steinel
Biography
Carol Steinel is an author, teacher, and cosmic comedienne. When she's not writing, teaching, or attempting to crack people up, she's doing other things. A lot of other things. This is not to say: "Don't bother me" or anything -- just to let you know that if you email her, she might be doing something else, so be patient -- she will get back to you. Probably. If she's not doing too many other things.
Where to find Carol Steinel online
Books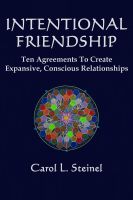 Intentional Friendship: Ten Agreements to Create Expansive, Conscious Relationships
by

Carol Steinel
Do you yearn for relationships that are deep, vital, sustainable, and more fun? There's no need to flail though thickets of tricky tacit agreements in your relationships - this lively and eminently practical guide will help you enjoy clarity and connection as you follow its master recipe and cook up juicy, evolutionary friendships (with friends, spouses, family members, colleagues, and others)!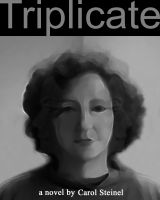 Triplicate
by

Carol Steinel
Moira Leash hates decisions. When the entire Earth collapses under the weight of a fractured collective consciousness and splits into three separate realities, she's faced with choices that make picking out the right dress for a date or committing to a political party look like a walk in the park.
Carol Steinel's tag cloud