sabina bummel
Sabine, mother of three girls, makes her home in Waxhaw, North Carolina. Born in Germany and immigrated to Canada at two and later to the States, her life has taken her many places which she shares in her stories. A graduate in Journalism from St. Bonaventure, Sabine has been writing stories since she was young but it wasn't until 2010, when her catering business went through a slump, that she finally started her first novel, Never Look Back. The characters fighting for a place in her mind finally came to life.

Her three girls, Alexa, Carly & Olivia are a constant source of inspiration for her characters. Alexa, much like Sabine, has begun her own writing career and published a novel as well. Sabine is currently working on the sequel to Never Look Back, Another life as she just wasn't finished with Jen Butler. She is also working on Alex Powell, another mystery with a psychic twist.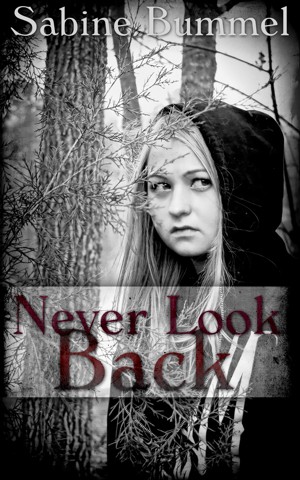 Never Look Back
by

sabina bummel
Self help writer Jen Butler finds herself wavering between a fragile reality and a world of nightmares that she cannot escape. In a chance encounter at her first book signing, Jen meets the handsome Will Lawrence. For a year, they are inseparable until one morning after a terrifying nightmare, she wakes to find every shred of his existence gone. Her reality suddenly becomes her nightmare.