Steven Linde
Biography
I am a native San Diegan, I have lived here most of my life, with the exception of twelve years in the US Army. While in the Army I traveled extensively thoughtout the world and subdequently when I got out I worked for various Defense Contractors and continued my adventures.
I have worked in the High Tech field now for almost twenty years, since I got out of the Army and finished College, a Degree in Computer Engineering.
I have four children, three girls and a boy! The girls are all in College and the boy is in Kindergarten. In my freetime when I am not writing I am Surfing, Running, Hiking, Mountain Biking, I love being outdoors.
Books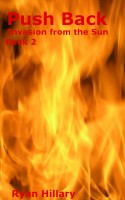 Push Back
by

Steven Linde
Price:
$2.99 USD.
Words: 86,330. Language: English. Published: January 30, 2015. Categories:
Fiction
»
Holiday
»
Adventure
The Japanese had ravaged Baja California and San Diego; they destroyed the infrastructure and imprisoned its population. The US Military had its hands tied for the time being and was getting ready for pay back.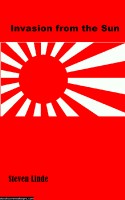 Invasion from the Sun
by

Steven Linde
Price:
$2.99 USD.
Words: 91,110. Language: English. Published: August 26, 2014. Categories:
Fiction
»
Historical
»
USA
In the summer of 1942, just a few months after the bombing of Pearl Harbor, the Japanese invade northern Baja California with their sights set on San Diego and Los Angeles. This is the story of the heroic efforts of the I Armor Corps, 9th Marines and the 10th Cavalry (Buffalo Soldiers) to stop and hold the Japanese until help arrives.
Steven Linde's tag cloud