Sara Hernandez
Biography
We have 4 grown children and 7 grandchildren, so life is busy. I have written several little short stories just wanting to one day put them all into books. I grew up in Corona NM, Montezuma Creek UT, then back to Corona, and now way down east of NM. I attended college for a nursing degree but quite after 2 years so I could take care of my kids when the were much younger. I worked as a certified nursing assistant for over 15 years. I married the love of my life, Carlos. Together we are raising our son/grandson.
Smashwords Interview
Books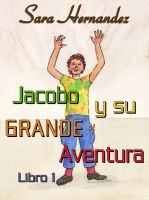 Jacobo y su Grande Aventura - Libro 1
By
Sara Hernandez
Price:
$1.99 USD.
Words: 2,040. Language: Spanish. Published: December 15, 2013. Category: Fiction
Esta es una historia real acerca de mi hijo / nieto y cómo él no quería escuchar o seguir las reglas después de la muerte de su madre. He leído esta historia a muchas clases de kindergarten. Se ha llevado a cabo su atención de principio a fin. He disfrutado de sus risas cuando los niños creen que esta historia es acerca de ellos. Esto me ha inspirado para compartirla con todos ustedes.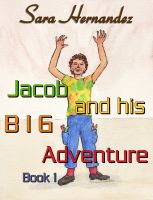 Jacob and his Big Adventure – Book 1
By
Sara Hernandez
Price:
$1.99 USD.
Words: 1,990. Language: English. Published: October 28, 2013. Category: Fiction
(1.00 from 1 review)
This is a true story about my son/grandson and how he did not want to listen to anyone, or follow rules after his mother's passing. I have read this story to many kindergarten classes. It has held their attention from start to finish. I've enjoyed their laughter as the kids think this story is really all about them. This has inspired me to share it with all of you.
Sara Hernandez's tag cloud