Samantha Jones
Biography
Samantha Jones is the nom de plume (there's a morals clause in her contract) of a semi-famous TV journalist and sometime news anchor approaching her prime somewhere in Canada. She's fascinated by international politics, the struggle for democracy, our failed effort to keep Planet Earth human-friendly, Barack Obama, Szechuan food, Italian shoes and, most of all, sex and sensuality. In fact, her lifelong compulsion is the search is for unendurable pleasure, infinitely prolonged.

After years spent reporting on other people's crimes, fires, politics, accidents, triumphs, disasters, etc., she's handling her mid-life crisis by cutting her hair, buying a gunmetal-grey convertible Jaguar and publishing an erotic and wildly salacious memoir, My Life In The Great Sexual Window. Samantha Jones has numerous journalistic publication credits and has contributed to both Ravenous Romance and ASSTR.
Books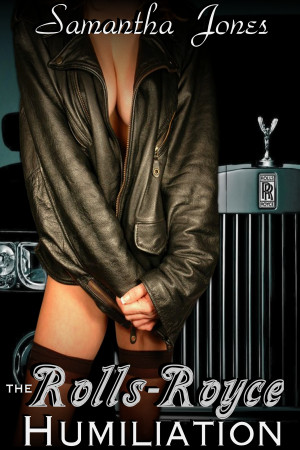 The Rolls-Royce Humiliation
by

Samantha Jones
Samantha is sent to a sex club and afterwards is humiliated by a man and a former nun in the back of a Rolls-Royce before she gets some revenge.
Samantha Jones' tag cloud