Sam Garcia
Biography
Sam Garcia is a novice author living in Spring Branch, Texas. He is an avid golfer, former drummer of the 60's rock band, Critical Mass and recently retired after 40 years in the corporate world. He has published two novellas, The Pain and Crossing Borders. He is currently working on a full-length mystery-suspense novel.
Books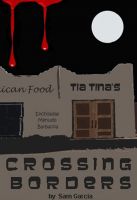 Crossing Borders
by

Sam Garcia
Benny Escobedo is an illegal alien who has been living in San Antonio. He is crossing back over the border into Mexico tonight to reunite with his wife and daughter who he has not seen in over three years. What he is about to find out is that he is going to have a lot more trouble getting out of Texas than he had coming in. In fact, he may not get out alive. What evil lurks?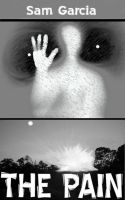 The Pain
by

Sam Garcia
The grays are among us, but a third race has been here for thousands of years. Now an unsuspecting young woman is tangled in the struggle for supremacy of force. Who will protect her from becoming collateral damage? Who exactly does she need protection from? And what will she find out about herself in the process? Who knows? The Pain knows.
Sam Garcia's tag cloud