Kate Patterson
Biography
Kate Patterson writes novels, short stories, poetry and flash fiction. She lives in the Cook Islands and in three New Zealand locations; Wellington, Waikanae and Raglan. She is currently married to two men, and has raised a dozen children. She has over two hundred years of experience in matters of the heart.
Kate Patterson is the collaborative writing name of the following New Zealand authors: Rozellia Boland, Elizabeth Elson, Annie Muirgen and Sandi Sartorelli. This is Kate's debut novel.
If you enjoyed this short novel and would like to see more writing by Kate, or you have any other comments, feel free to contact us at sandi.sartorelli@gmail.com
Books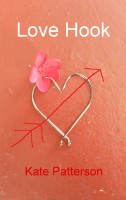 Love Hook
by

Kate Patterson
Price:
$1.99 USD.
Words: 50,700.
Language: English (New Zealand dialect).
Published: May 23, 2014
. Categories:
Fiction
»
Romance
»
Contemporary
Genna Macmillan has been shockingly betrayed, so when she fishes a drowning man from the river, she is surprised by her stirring feelings. This hot stranger with enough charisma to melt an iceberg keeps reappearing in her life, but is he already attached? Can there be a happy ending, or will Michael's obsessive 'girlfriend' have her way? This authentic New Zealand romance will warm your heart.
Kate Patterson's tag cloud