Sandra Noble
Biography
Sandra Noble lives in Iowa with her cat, Beulah. She has also lived in Alaska, Washington, and Colorado, and feels each of these states are great places to live, and have special assets.
Sandra has many interests that include spending time with her children and grandchildren, writing, making Victorian lamp shades, and of course, reading a good book.
She has an over developed love of food, and meets with her diet support group weekly (the real 'Fit Girls'). Currently, Sandra has fallen off the wagon and as a result, has gained unwanted pounds.
Books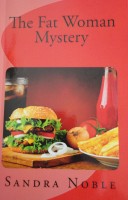 The Fat Woman Mystery
by

Sandra Noble
Margaret considers herself half German and half Conehead. German because that's her heritage and Conehead because of her mass consumption of calories. She finds more than her diet to worry about when she stumbles over a body and must clear a friend accused of the crime. soon she and her diet support group, the Fit Girls are knee deep in small town gossip, scandal and mystery.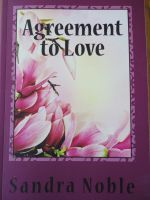 Agreement to Love
by

Sandra Noble
Agreement to Love is a contemporary romance. Amanda's family worries that she's too immersed in work to find time for love, and she could use a little sprucing up too. They devise a sure fire plan for romance, but just as they're about to congratulate themselves on a job well done, the plans begins to unravel.
Sandra Noble's tag cloud