Sarfraz Shahid
Biography
Sarfraz Shahid is one of the celebrated humorous poets of Pakistan, who has his own unique mature style, skill and identification. He is equally popular at home and abroad. Besides a number of National and International Moshairas at his credit, he is author of more than two dozen books including seven collection of original humorous poetry, namely BILA TAKALUF, KUCH TO KAHIAY, HERA PHERY, CHOKAY, DISH ANTENNA, GUFTA SHAGUFTA and CHOKAY CHAKKAY. He has made a valuable contribution to Urdu literature. Shahid's genius has been recognized and appreciated by heavy weight laureates like Dr. Shafiq ur Rehman, Syed Zameer Jaffari, Ahmad Nadeem Qasmi, Mumtaz Mufti, Iftikhar Arif, Dilawar Fiqar, Dr. Jamil Talibi, Ata ul Haq Qasmi, Mohsin Ihsan and others. Syed Zameer Jaffari has commented about Shahid's poetry that "After Akbar Allah Abadi", such "Meena Bazar" of humorous poetry would be rarely seen.
Where to find Sarfraz Shahid online
Books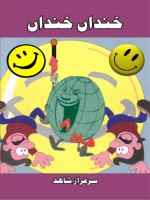 خنداں خنداں Khandan Khandan - Popular Humorous Urdu Poetry
by

Sarfraz Shahid
خنداں خنداں سرفراز شاہد کی مزاحیہ شاعری کا تازہ ترین مجموعہ ہے۔ KhandaN Khandan (Laughing laughfing) is the latest poetry book of Sarfraz Shahid. It reveals his poetic attitude towards Pakistani as well as global societies and their problems. His poetry is a rare combination of humour, wit and satire.
Sarfraz Shahid's tag cloud