Sasha MacPherson
Biography
I live in beautiful Vancouver, BC with my family, and wouldn't want to be anywhere else. Other than writing, my favourite pastimes are spending time with my family, traveling, Asian/Italian/Greek and super-spicy food, cooking in general, summer, the beach, sitting on the deck, and good wine. Like most writers I love to read, but at the same time I am happily oblivious towards anything TV that's not hockey (got to live up to at least some Canadian stereotypes!).

As for my education, I have degrees in business administration and economics, and a Ph.D. in economics. I taught classes in economics and related things that would likely draw healthy yawns from most people, but quit the university a few years ago to become a stay-at-home parent and writer. And no, I never regretted it. My daughter is keeping me busy enough these days, as does my writing.
Books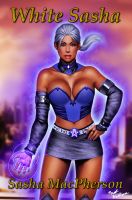 White Sasha
by

Sasha MacPherson
While Sasha had heard of humans having superpowers before, the girl with the odd white hair never suspected to be one of them. Trying to tame her newly discovered magical powers, the young woman struggles to lead a normal life in a world where she is anything but normal. And eventually she might have to come to terms with the idea that she just can't.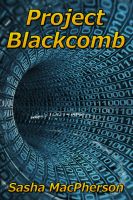 Project Blackcomb
by

Sasha MacPherson
When Peter Williams and his friends accidentally hack into a top secret NSA database, unveiling a massive-scale spy tool operating outside the law, the digital world's predators become real-life prey.
Sasha MacPherson's tag cloud