Sašo Tomažič
Biography
Saso Tomažič received the Ph. D. degree in electrical engineering from the University of Ljubljana in 1991. Since 2002, he is a full professor at the Faculty of Electrical Engineering, Ljubljana. He is the head of the Laboratory of Information Technologies and the head of the Department of Information and Communication Technologies. He was an adviser for information and telecommunications system at Ministry of Educational System and Sport from 1992 to 1998, a member of Strategic Council at Ministry of Defiance from 1999 to 2000, and the national coordinator of research in the field of telecommunications at Ministry of Educational System and Sport from 2000 to 2003. His research interests include ICT, signal processing, information theory, data mining and knowledge discovery, and sensors. He has authored and/or coauthored 5 textbooks, 10 chapters in research monographs, and more than 200 journal and conference papers. He was an associate editor of Electrotechnical Review and he is currently the chief editor of the Faculty of Electrical Engineering Publisher. He was leading researcher of 15 R&D projects and he is the head of research program Algorithms and Optimization Methods in Telecommunications, which is one of two research programs every time named among the best research programs in Slovenia. Since 2006 his interest is in improving society for better quality of life for all humanity.
Books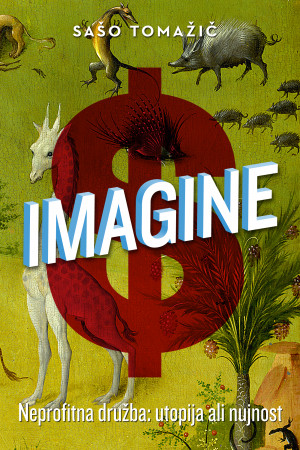 Imagine - Neprofitna družba: utopija ali nujnost
by

Sašo Tomažič
(5.00 from 1 review)
Knjiga o problemih sodobnega družbenoekonomskega sistema in možni poti v naprednejši, pravičnejši in stabilnejši družbenoekonomski sistem. V knjigi je na preprost, vsakomur razumljiv način razloženo, kaj povzroča ponavljajoče se finančne in ekonomske krize in kaj bi bilo potrebno storiti, da bi se jim lahko v prihodnje izognili. Knjiga je polna vere v ljudi in upanja, da so spremembe možne.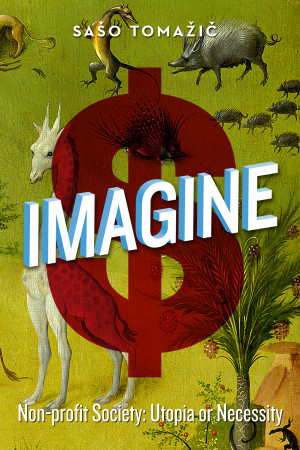 Imagine Non-Profit Society: Utopia or Necessity
by

Sašo Tomažič
(5.00 from 2 reviews)
The book can be considered as a guideline to a better, more just and stable society. Professor Sašo Tomažič writes to speak to us on a high plane of enthusiasm but in a simple language about many of the globally pertinent themes: productiveness and unemployment, the profit-generating capital and the crises it procures non-stop, be it in the human or the environmental sphere.
Sašo Tomažič's tag cloud