James Gabriel
Biography
James Gabriel has been cannery worker, fry cook, pump jockey, performance car builder, gun dealer, White House staffer, university professor and diplomat. He was born in San Jose, California and has lived in Washington, Manila, Warsaw, Tel Aviv, London and Amman, Jordan. He now summers in Colorado and winters in Carmel. Among other distinctions, he is the only former A%W counterman ever to be both the "quote of the day" in the New York Times and the subject of an article in Car and Driver magazine, to have shaken hands with Charles Lindbergh and had a drink with Buzz Aldrin, and to have danced with his wife in the East Room of the White House and the Grand Ballroom of Buckingham Palace.
Books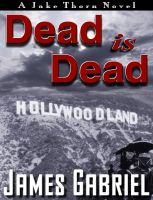 Dead is Dead
By
James Gabriel
Price: Free! Words: 69,610. Language: English. Published: July 22, 2011. Category: Fiction
(1.67 from 3 reviews)
The Studios rule Hollywood's golden age, and Jake Thorne is a fixer for the best of them, MGM. If you're a big shot, Jake will sober you up, pay off the cops or keep it out of the papers. So when a young girl shows up strangled in a big director's garden, it's all in a days work. But why are the cops trying to warn him off? And why does the dead girl remind him of a past he wants to forget?
James Gabriel's tag cloud