Schuyler L'Roux
Biography
A Southern boy deeply proud of his Welsh heritage, Schuyler L'Roux is a writer who passionately believes in the power of sex—funny, world-changing, scratch-the-hell-out-of-my-back sex. He's a new author and cannot wait to join the world of erotica with his own brand of thoughtful characters engaged in meaningful interactions and entertaining situations. With lots and lots of sex, of course. When he's not traveling, Schuyler currently calls Germany home.
Books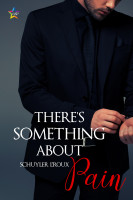 There's Something about Pain
by

Schuyler L'Roux
Devastated that Gerry didn't call him back after a night of passion, Thom has been taken to Los Angeles by his best friends for a weekend of debauchery and forgetting. When a drunken decision leads them to Gerry, Thom has a choice to make. Does he take Gerry's invitation to reenter the world of BDSM, with a proper guide this time, and reclaim power he lost years ago? Or does Thom take his revenge?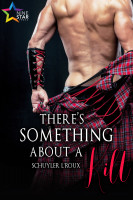 There's Something about a Kilt
by

Schuyler L'Roux
All Thom wants to do is enjoy his ice cream and forget about the stacks of essays waiting for him back in his stifling apartment. Until he meets Gerry, a kilted, tattooed Welshman. The conversation is smooth and the attraction immediate, but Gerry is only in town for the night and isn't down for anything quick and forgettable.
Schuyler L'Roux's tag cloud