Paul L. McMurray
Biography
Paul McMurray grew up on the SW side of Chicago (one block from Midway Airport) and then lived in nearby suburbs. He stayed out of serious trouble thanks to his strict-but-kind mom and a top-ranking relative on the CPD. He worked a lot of jobs, including selling insurance in the "inner city", where he had a loaded gun pointed at his head twice (by undercover cops, not residents) but didn't get shot, and learned to look out for roving packs of feral dogs. He also remembers gratefully the many good people there who checked the windows first so he didn't get robbed and/or his butt kicked. He then joined his family in owning and running the 2nd largest private campground in SE Wisconsin (at the time and may still be), and still writes about camping mishaps at scoopjackson.net, where his alter-ego resides. He travels frequently to Chicago for more "research" on Zak and Freddy capers, which usually involves Italian beef sandwiches and beer. And, of course, White Castles.
Where to find Paul L. McMurray online
Books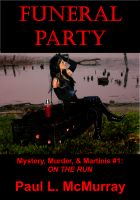 FUNERAL PARTY (Mystery, Murder, and Martinis #1: On The Run)
by

Paul L. McMurray
(5.00)
(Adult Content; Approximately 154,000 words) Tavern owner and former bagman for the Chicago Outfit while he was a cop, Zak O'Neill is forced to do one more job for his old Mob boss: take the gangster's girlfriend out on a date to see if she can be trusted. Of course she can't, and Zak shoots his way out of Chicago and flees to Wisconsin, where things become even more dangerous.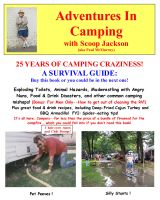 Adventures In Camping with Scoop Jackson
by

Paul L. McMurray
(5.00)
25 years of camping craziness--A Survival Guide! Exploding Toilets, Animal Hazards, Mudwrestling with Angry Nuns, Food & Drink Disasters, and other common camping mishaps, all (mostly) true! Plus great (& real) food & drink recipes, including Deep-Fried Cajun Turkey and BBQ Armadillo. And FYI: Spider-eating Tips! Yes, you need to read this book for your own camping safety--or wind up next!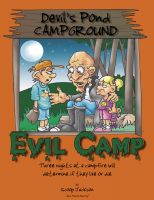 EVIL CAMP
by

Paul L. McMurray
(5.00)
With their father missing, Hunter, age 14, must protect his ten year-old sister Katie from whatever lurks in the woods and fog that surround them at Devil's Pond Campground. For two nights they are visited by Digger, an eerie caretaker, who tells them scary stories to keep them at the campfire: "The Hand" and "The Boy Who Had No Bones". And then, it is time to meet "The Vampire At The Campfire".
Paul L. McMurray's tag cloud