Scott Savoy
Biography
Scott Savoy is an award winning writer whose numerous articles, short stories and plays have appeared in newspapers, magazines and anthologies in Louisiana and Arkansas.

From their log cottage in one of the pine forests of southern Louisiana, he and his wife spend as much time as possible writing, reading, and taking long walks to soak in the rich Cajun French culture.
Books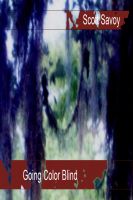 Going Color Blind
by

Scott Savoy
When Sara Babineaux, a young army corporal, opens her eyes, she's an amputee. As she tries to cope with her devastating loss, Sara must overcome the prejudice, hatred, and poverty that has defined her life.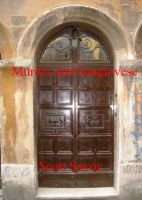 Murder and Sangiovese
by

Scott Savoy
Nothing could feel more right for Michael Dubois, a young architecture professor, when he lands his first teaching job in one of the most prestigious cities in the world. He's ecstatic. But little does he know as he agrees to a late night meeting on a secluded side street in the heart of Rome that within hours he'll be running for life.
Scott Savoy's tag cloud