Sean R.
Biography
I am a passionate entrepreneur, and life coach.

My main areas of expertise are teaching, coaching, personal development, personal transformation, the human mind, maximizing human potential, motivation and vision mapping.

I've decided to take the next step and share my knowledge with those who are ready to grow their own life. This decision brought me here, where I am able to combine my biggest talents: entrepreneurship, and teaching.

My passion is to make education impactful and entertaining with no boring theory; edutainment works! I believes that all problems in the world can be solved via education.

My vision is to help others find their purpose in life, reach their goals and fulfill their lifelong dreams.

My teaching philosophy is simple:

I am creating contents which I wish I had available to me when I started my journey of success.

"I am committed to helping each of my followers get the very best out of life, and regularly interact with my students so please do get in touch."

Best Regards,

Sean R.
Books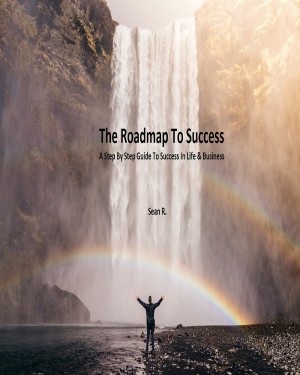 The Roadmap To Success
by

Sean R.
Over the next hour, I'm going to help you overcome the obstacles that have been hold you back from achieving success in your life. And help you to achieve your full potential. The hardest part in the journey of success is getting started, that's why I'm here to help you. This book will help you replace your self limiting beliefs, and negative thoughts which you continue to think over and over.
Sean R.'s tag cloud