Sean Ellis
Biography
Sean Ellis is the author of several novels. He is a veteran of Operation Enduring Freedom, and has a Bachelor of Science degree in Natural Resources Policy from Oregon State University. He lives in Arizona, where he divides his time between writing, adventure sports, and trying to figure out how to save the world.
Where to find Sean Ellis online
Books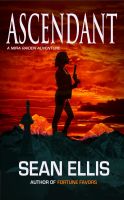 Ascendant- A Mira Raiden Adventure
Finding Atlantis is just the beginning... Psychic ex-spy Mira Raiden's discovery of the tomb of an Atlantean king, is just the first piece in a puzzle that will launch her on a journey to find the Trinity--an ancient device with the power to remake the world. Arrayed against her is an unholy alliance of evil. *ORIGINALLY PUBLISHED AS DARK TRINITY- ASCENDANT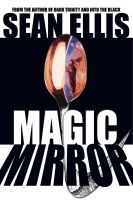 Magic Mirror
It begins with a mysterious disappearance....it will end with a world on the edge of destruction. When Michael Rook solves a missing person case, he finds himself enmeshed in a deadly race against time and a powerful man bent on destruction.
Sean Ellis's tag cloud