Doug Sanderson
Biography
Doug Sanderson grew up in Central Iowa, and started writing stories in grade school. With his parents help, he had a private pilot's license before he was out of high school. Other educational pursuits included Bachelor of Science degrees from Iowa State University and Portland State University, with advanced courses from the School of Hard Knocks. Doug's colorful professional careers have included boat building, drafting, long haul truck driving, and computer programming. Doug has also pursued recreational interests in scuba diving, photography, snow skiing, boat building, yachting, windsurfing, whitewater and flat water kayaking, and motorcycling. He now works as a programmer in Norfolk, Virginia, where he lives on his boat and plots future adventures. More information is available at his website seattleboatguy.com .
Where to find Doug Sanderson online
Books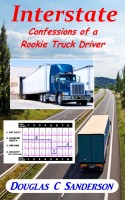 Interstate: Confessions of a Rookie Truck Driver
by

Doug Sanderson
Join author Doug Sanderson as he maneuvers his way through truck driver school and starts moving freight down the interstates from the front seat of an eighteen wheeler. Learn a little about the lifestyle of a professional driver; the long hours, the log books, the truck stops, and the reasons for the huge turnover in this industry that is so vital to our economy.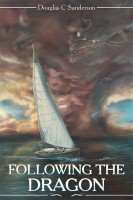 Following the Dragon
by

Doug Sanderson
Author Doug Sanderson takes you along on a sailing trip that spans two years. He abandons his job in Seattle and purchases a Formosa 46 in Florida. After a frantic couple of months getting the boat ready, Doug sets sail for whatever adventures await him. His trip includes Florida, The Bahamas, Turks and Caicos, Chesapeake Bay, New England, Nova Scotia, and Newfoundland.
Doug Sanderson's tag cloud