Mark Sekela
Biography
As a young boy growing up in the Okanagan Valley in beautiful British Columbia, Canada, Mark spent most of his youth roaming the surrounding hills looking for the next perfect fly fishing opportunity. His love of nature and the outdoors influenced his education and Mark went on to complete a Bachelor of Science degree from the University of Windsor and a graduate diploma in Environmental Toxicology from Simon Fraser University.

Now a senior scientist working for the Canadian government for more than twenty five years, Mark conducts cutting edge research on new and emerging environmental issues. He has traveled the globe extensively speaking at scientific conferences and presenting his research. Mark has published many scientific papers but The Convergence Series represents his first fiction. When asked what made him want to write fiction, Mark replied "Because my sons asked me to." Mark still resides in British Columbia with his two boys, where they enjoy trolling the waters of the Pacific Northwest in search of that elusive Tyee.
Books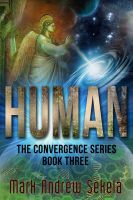 Human
by

Mark Sekela
Human, the third book in the series, will rocket you into the future. The Vacare have forged unimaginable changes on the earth and the Primoris prepare for the final battle. But no one could predict what is about to occur –are you prepared for Convergence?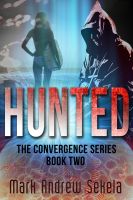 Hunted
by

Mark Sekela
Hunted is the second novel in a trilogy of supernatural thrillers. The action escalates to a break-neck pace as the Vacare pursue their prey to every corner of the planet in a breath-taking journey pitting wit against will.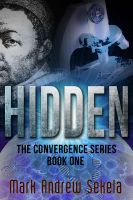 Hidden
by

Mark Sekela
Hidden is the first novel in a series of supernatural thrillers about an ancient struggle between the Primoris, a collective that wish to expand existence, and the Vacare – the dark force determined to destroy it.
Mark Sekela's tag cloud