Sergt. Stuart Milne
Biography
Did the elevated railroad companies have detectives on staff? Maybe, but the chances are that the writer of Daring Desmond was just trading on the excitement about these new trains to enhance Desmond's image. Or the publisher may have handed the title to the author and asked him to write a swashbuckling detective story to match it. And as to "Sergt. Stuart Milne," his true identity may be lost to time. Certainly this editor has been unable to locate his history, and in all probability our author was a newspaper writer making some income on the side by moonlighting for Norman L. Munro Publishing. His choice of nom de plume protects his identity even now.
Where to find Sergt. Stuart Milne online
Series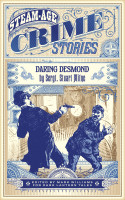 Steam-Age Crime Stories
by

Sergt. Stuart Milne
An exciting library of low-brow, high action stories from the era of steam power! These stories come from rare original sources written in the 1870s, 1880s, and 1890s. Set your literary taste to one side and get ready to read swashbuckling crime stories that were originally sold on the streets of New York!
Books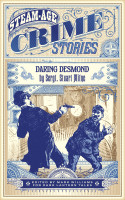 Daring Desmond
by

Sergt. Stuart Milne
Welcome to the world of action-packed, ephemeral crime thrillers of the late 1800s. Was it literature for the ages? Of course not! It was sensational escape fiction for the week it was issued. This is your ticket to February 22, 1884, when someone slid a dime over the counter of a newsstand on a Manhattan street, and bought this copy of Daring Desmond, The Elevated Railroad Detective!
Sergt. Stuart Milne's tag cloud