Shannon A Hiner
Biography
Shannon A Hiner lives in the mountains of Northern California where, she claims, there is a vampire city, a pack of werewolves, and plenty of faeries. She occupies a small parcel of land with her Great Pyrenees, Caius and her cat, Pangur Ban. She does not travel without her laptop, fondly known as Sam. Shannon has an Associates Degree in Language Arts from Butte College, in Oroville CA. Her first book, Submerged In Darkness was first published in the fall of 2009. She promises there are many more stories to be told about The Immortal World.
Where to find Shannon A Hiner online
Books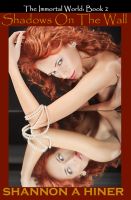 Shadows On The Wall
by

Shannon A Hiner
Cameo is a shape shifter forced by her vampire master to hunt her own kind. She has no memories of life before Anthony, no knowledge of who she really is. When Anthony sends her after a new victim, the web of lies surrounding her starts to unravel. Faced with the truth for the first time in more than a year, Cameo finds her strength to fight back, but will it be too late?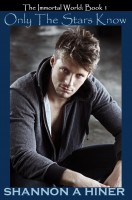 Only The Stars Know
by

Shannon A Hiner
Rowan is a town that is seldom left or found. Staying there, Kali hopes she can escape a past that leaves her terrified of her own subconscious. Zane left the town twelve years ago and was never heard from again. Now he has returned to seek the advice of an old friend. He must leave soon though, tonight…because the ones who took him years before, are coming. They will never stop looking for him.
Shannon A Hiner's tag cloud