Sharon Levine
Biography
It took 20 years for my "Little Voice" to nag me into writing the two-book memoir. I had to retire to the Montana mountains to make it happen. In addition to writing for the web site loving1withmentalillness, I illustrate the site with scenes made of silk, suede, batiks. Once retired, there was finally time to create and not watch the clock or the calendar. At age 76 and-a-half, I'm finally free.
Books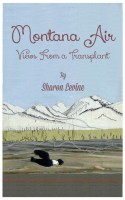 Montana Air Views From A Transplant
by

Sharon Levine
These views from a transplant from civilization, if read by native Montanans, will either bore them to tears or cause hysterical laughter. It's all normal and routine to them. But to other transplants and foreigners, there may be some small amusement. Montana is a magical and gorgeous place. I think only a foreigner can recognize that with true depth. We have lived so long outside of paradise.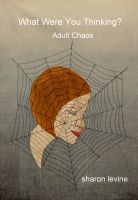 What Were You Thinking - Adult Chaos
by

Sharon Levine
The neglected and damaged little girl becomes an 18 year old in an arranged marriage. The emerging adult causes more and more damage, through divorces, marriages, and incest. Helping an ex-husband and long time friend die of pancreatic cancer finally teaches her how to find true recovery. She emerges into a new life of great creativity and peace.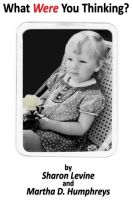 What Were You Thinking?
by

Sharon Levine
Written in her perspective, the child chronicles her life from toddler to teenager, then young adult. When her two alcoholic parents were so inattentive to their toddler that a pedophile uncle found his way into her life, while the adults partied in the next room… When her parents put him into her child's bed when he was home from a tour at sea in the merchant marine…
Sharon Levine's tag cloud