Sharon T. Rose
Biography
Sharon grew up in the military, which did its level best to turn her into a highly-trained and functional contributor to Society. Being of the independent sort, Sharon rebelled and ran away to live under a rock, where she still resides. After frittering away some years with college degrees and corporate jobs in an attempt to amuse herself, she finally overthrew the last vestiges of her upbringing and became a Writer. Having attained this exalted state, she nevertheless persists in seeking new forms of diversion, primarily by reading online comics, weblit, spamming her Twitter feed, and ignoring social responsibilities.
Where to find Sharon T. Rose online
Books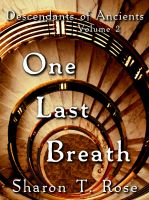 One Last Breath
by

Sharon T. Rose
A young woman must save the world before her past destroys everyone's future.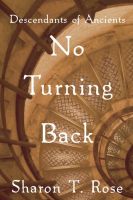 No Turning Back
by

Sharon T. Rose
(4.50 from 2 reviews)
Pawns forced to break a stalemated war, many humans became unwilling hosts to the alien race known only as "Sukkers"; a select few received genetic alterations from the "Ancients" and became super-human with incredible abilities to hold back the Drone armies. Millennia have passed, yet the War still rages. Alluvia did not start it, but the Descendants of the Ancients must finish it somehow.
Sharon T. Rose's tag cloud