Sheldon Smith
Biography
Sheldon Smith was born in Singapore, living there for the first two years of his life before moving to England: two years which, although not imprinted on memory, left a yen deep in his bones that has sent him across Asia throughout his adult life, travelling, living, working, beginning with an English teaching job in India, the setting for his first published novel, Delhi Deadlines, continuing to such countries as Iran, Pakistan, Myanmar, and Indonesia, and culminating, for the time being, with China, where he has been living for the past ten years.
Where to find Sheldon Smith online
Books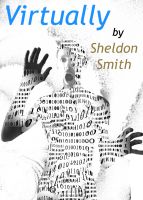 Virtually
by

Sheldon Smith
A technician at one of the world's largest Virtual Reality companies, J. lives a fairly ordinary life. Except for the prescient dreams he has started having. Foretastes of the future. Visions of death. A simple computer technician, hoarder of late twentieth century appliances, clairvoyant, telepath, mental health patient: just who is the real J.? Which reality is real? And does it really matter?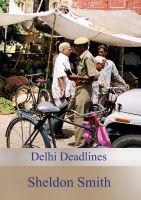 Delhi Deadlines
by

Sheldon Smith
A washed out journalist, posted to India to cover a bloody election campaign, uncovers truths about his son's life - and death - in the country, truths that test loyalties forged in the war zones of Bosnia and Rwanda. A fiercely evocative narrative of modern-day India, filled with the clamour and hot stinks of its capital, this is a novel of death woven through with life.
Sheldon Smith's tag cloud