Sherri Monae
Biography
Well, well, well. Welcome to the world of Sherri Monae. I am the creator, owner and first author of MoRich Books. I wrote my first book at 12 and really wish it was something I held onto because I would have loved to see how my youthful mind wrote. After being teased about writing I decided to hide my talent until I realized I actually like, no love writing. So I picked back up where I left off in 1995 and have been on the grind working on the art ever since. I offer readers the first series of MoRich Books, the Divinity Series. It is a five book set taking readers on a journey through finding their divine purpose from the most unusual and unlikely circumstances.
Books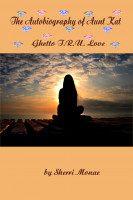 The Autobiography of Aunt Kat: Ghetto T.R.U. Love
by

Sherri Monae
Book 2 in the MoRich Divinity Series is the autobiographical story of Katrinka Alston-Love. Her 1st pregnancy at 14 is twins with different fathers. She has 4 more children by the time she's 21. The ultra-private and well-loved celebrity finally decides on her 50th birthday to share how she went from welfare to amass a four hundred million dollar fortune. But no one is ready for her truth.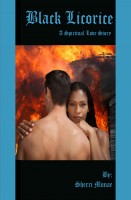 Black Licorice
by

Sherri Monae
Book 3 of the MoRich Books Divinity series is a spiritually seductive love story. The worlds of bi-racial waitress Shemaiya Rae and Italian bad boy Serdoni Gucciani collide in an unexpected way. She finally gives in to his persistent persuasive advances. His involvement in organizing death certificates isn't her problem. How to stop the ride and get off safely is but she's enjoying it too much.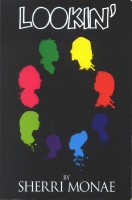 Lookin'
by

Sherri Monae
The 1st book in the MoRich Books Divinity Series tells the tale of two cousins, Mherscedez and Domekia Marsh, who find themselves lost in a world set to condemn them in adulthood based on their low income and valued background. Eventually therapy is needed and a visit to the series connection, Dr. Wilhelmina Gaines (the troubled spiritual therapist), sends the journey into full swing.
Sherri Monae's tag cloud