Steve Carrick
Biography
Since 1983 I always wanted to write a book, tried a couple of times to put something down on paper but nothing seemed to flow. In the early nineties I started writing poetry which was more successful and two were published in collections. The desire to write something bigger remaiined and in 2007 my first novel The Shiorel Legacy took shape. I would like to say it was easy to do and initially the words flowed freely but as the plots thickened writing became harder but in late 2008 I completed it. During the writing of my sequel I occasionally went back and edited or modified the first book trying to keep everything in order and avoid conflicts. Hopefully people who read my work will forgive my lack of experience and see the story for what it is. One friend who read some of my work said I needed to use a thesaurus, maybe I did but I wanted a book that people would read without scratching their heads too much wondering what some words mean. My next upload will be a murder mystery and is in the final stages of completion. Please, if you read any of my work your feedback will be very appreciated as it will help me decide where my faults lie and encourage me to improve my writing,
Where to find Steve Carrick online
Books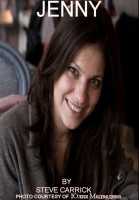 Jenny
by

Steve Carrick
Mark Collins wakes up to find his wife brutally murdered in bed beside him. How and why didn't matter straight away, finding the killer did. A story of love and loss, how greed and deceit can ruin so many lives, how a killer can hold a grudge for a long time.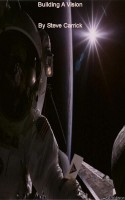 Building A Vision
by

Steve Carrick
Conclusion to my first book The Shiorel Legacy this story brings together every element created with violence, love, deceit and despair. Reality is how the individual perceives it but what if it is false?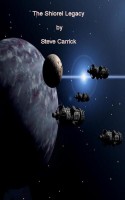 The Shiorel Legacy
by

Steve Carrick
From a normal life to a battle across the stars and time itself a small group try to forge a new future against immense odds. With the aid of alien technology and help from others under threat they set out to create a sense of order that will finally bring peace and unity to all.
Steve Carrick's tag cloud