Nadim
Biography
A little about me;

I'm Nadim. I am a teacher of English (as a foreign language) and a part time author. I've worked and taught in Europe, Asia, and South America, for NGOs, charities, and schools of English. I love to teach and work with children and young adults, and am currently based in the UK.
Books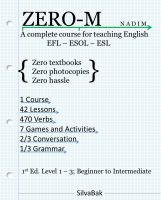 Zero M- EFL without Materials
The Zero-M EFL/ESOL/ESL/EAL course is a complete course for teaching English as a foreign, second, or additional language. It has been designed for use for students from L1-L3 (beginner to intermediate) and requires no other materials other than a white/black board and the course itself; zero textbooks, zero photocopies, zero hassle.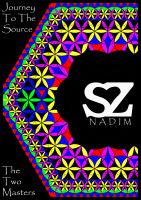 Journey To The Source: The Two Masters
Two boys united by their differences and a stormy autumn night that will change their lives forever.
Nadim's tag cloud