William Giles
Biography
Bill was born in Las Vegas, Nevada and lived in California, Arkansas, Tennessee and Missouri before attending the University of Tennessee, where he received his degree in Chemical Engineering. His career included engineering and management positions for several Chemical Companies in the South and Midwest. Since retiring from his plant manager's position at a plant in Alabama, he has enjoyed his hobbies of woodworking, gardening, basket weaving and writing. He also volunteers his time to entertain senior citizen groups with his own unique stand-up comedy routines. Bill and Nancy, his wife of 54 years, have traveled extensively. They have four daughters, nine grandchildren and two great-grandchildren.
Books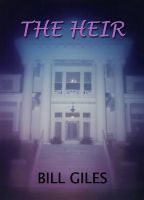 The Heir
by

William Giles
(5.00 from 1 review)
In spite of wealth beyond imagination, Dave has led a tragic life. His fiance', the love of his life, died tragically at the wedding. But he must produce an heir. Could he really regain his confindence, and maybe even find love, with a young lady who was working the streets of Nashville?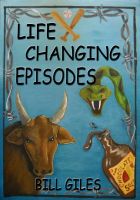 Life Changing Episodes
by

William Giles
(5.00 from 2 reviews)
We are all the sum total of the stories that are within us. Some of these stories are true, some are embellished truths and some are nothing more than the fears and fantasies that visit us in the dead hours when sleep will not come. These are some of my stories.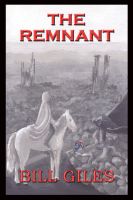 The Remnant
by

William Giles
(5.00 from 6 reviews)
In 2078, sixty years after a destruction nearly ended life on earth, a small group yet survived in a protected valley in North Georgia. Only Lon, a renegade, had ventured outside the valley. Then an injured stranger arrived and before she died, told of her settlement 400 miles west. Lon and two others were sent to find her home. This is an account of their epic journey, and dangers they endured.
William Giles' tag cloud