Nosmo Kingsly
Nosmo Kingsly is the Nom-de-Plume of a retired, Professional Engineer (P.Eng) now living in Toronto, Canada. He has travelled much of the world several times (England, Scandinavia, France, Italy, Germany, Yugoslavia, Canada, North America, Caribbean Islands, South Africa, Australia, New Zealand, Japan and Pacific Rim countries) representing large Electrical Engineering Companies. His expertise covers Radar, Sonar, Military communications, Police Communications, Air Traffic Control, Ballistic Missile Defense, Geosynchronous Satellite Communications, and Project Management, etc. Hence much of his writing has been technical but his experiences highly adventurous and often dangerous.
He also holds a Black Belt (1st Dan) in Judo—awarded by the Kodokan, in Tokyo, Japan and has trained men, women and children in the noble art—one up to Olympic standards.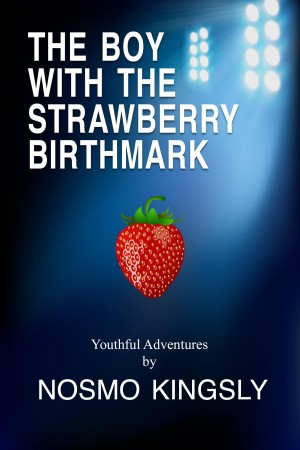 The Boy With The Strawberry Birthmark
by

Nosmo Kingsly
This is a fictionalized story of youthful adventures—based on reality.