Steven Bowman
Biography
Steven Bowman is an author that writes fictional stories that are real to him but aren't actually real in real life. He was born on March 19th, 1997 on a Wednesday at 6:36 am to his birth parents who are Alicia and Martyn. He was also adopted at five days old. He currently has a mother, a father, a stepfather, a stepmother, two other brothers, his cousin, other family members and two stepsisters plus his entire stepfather's family. He currently lives in Blackwood in New Jersey with his mother Debi, stepfather Walt, two other brothers named Andy and Sam in which he's the middle sibling of his brothers, his cousin Katie and his uncle named Gil. He currently has written a book called "The Greenhouse" which was self-published by him by using a company called "Blurb, Inc." in 2016 after completing it then. He started writing "The Greenhouse" in 2015 and took a break and then picked back up and completed the book in 2016. "The Greenhouse" was also inspired by the wonderful Katie Christy. He hopes to write more stories in the future yet to come. He has announced on his Facebook author page that he has future projects that will be soon coming out in the future when he finishes them and has the out to the public.
Books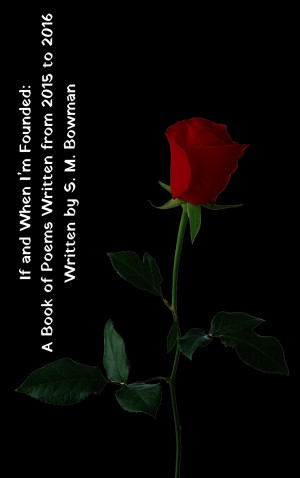 If and When I'm Founded: A Book of Poems Written from 2015 to 2016
by

Steven Bowman
"If and When I'm Founded: A Book of Poems Written from 2015 to 2016" is the debut poetry book written by South Jersey-born S. M. Bowman in the year 2018. It has the poetry he's written from the years of 2015 to 2016. It has a total of 146 written poems in the entire book. The book was released on November 7th, 2018.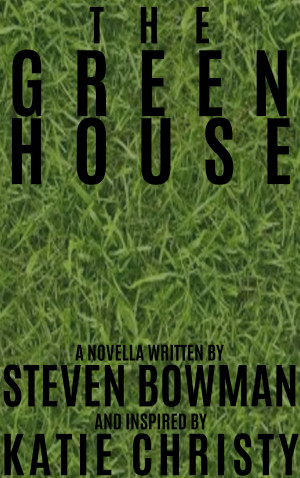 The Greenhouse
by

Steven Bowman
"The Greenhouse" is a book about a man named Mr. Pryce, his friends and their family members. No one knows his actual real first name besides himself. I wrote this book as an inspiration from my beloved cousin Katie Christy.
Steven Bowman's tag cloud