Jon O'Bergh
Biography
Jon O'Bergh has been playing piano since the age of 7. He graduated from the University of California at Irvine, where he studied piano performance and composition while performing with a rock band. He has released 7 CDs, including Intergalactic Odyssey, Specters of Twilight, Songs from Other Planets, Meditations from a Lost World, Sacred Spaces, Carta (which reached #1 nationwide on the NAV chart), and Millennial Landscapes. He has performed and recorded several CDs with the jazz/funk fusion band Gemini Soul, and co-produced songs with other artists. Jon has also written concert music and music for television.
Where to find Jon O'Bergh online
Videos
A Book of Hauntings Promo
Short promotional video describing A Book of Hauntings.
Books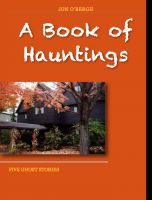 A Book of Hauntings
by

Jon O'Bergh
Price: Free! Words: 10,050. Language: English. Published: September 16, 2012. Categories:
Fiction
»
Horror
»
Ghost
Five ghost stories. A witch figure comes to life to exact revenge. A boy conceives a ghoulish sacrifice. A mysterious stranger picks up a hitcher. A corpse reaches out from beyond the grave. An initiate spends the night in a haunted house.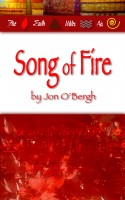 Song of Fire
by

Jon O'Bergh
(5.00)
Music infuses everything around us. Could music be the essence of the universe itself? The narrator is on a journey to discover this fundamental truth. The interconnected, real-life stories (with links to original songs) are a rhapsody on the elements that constitute how we experience the world: the moments of humor, sorrow, passion and revelation that give significance to our origins and endings.
Jon O'Bergh's tag cloud