Sonja Juric
Biography
Sonja Juric (Zagreb, 1973.) graduated from the Faculty of Philosophy, University of Mostar (Department: Croatian language and literature). She co-authored a bilingual book of poems Let u TROstihu (Flying in Three Verses), published by DHK HB, Mostar, 2008. Her first collection of poems Nevidljivi prsten (Invisible Ring) was published in 2009 (Synopsis Sarajevo – Zagreb). She has published the following bilingual picture-books: Usamljeni lav (The Lonely Lion) in 2010, Prodo, razigrani bumbar (Prodo, the Playful Bumble Bee) in 2011, Suncokret pognute glave (The Sunflower with a Bowing Head) in 2011, Bozicni dar (Christmas Present) in 2012 and Pipo, najmanji medvjed na svijetu (Pipo, the Smallest Bear in the World) in 2013. A book of stories for children Proljece opet dolijece (Time for Springtime) was published in 2012 (Matica hrvatska Citluk - Matica hrvatska Dubrovnik), dedicated to the children of "the Mother's villages" in Medjugorje.
Her poems and stories have been translated into English, German, Italian, Slovenian and Macedonian. She was the recipient of an award at the Simic's Meetings festival in 2006. She has written for the magazines Diwan, Dubrovnik, Hrvatsko slovo, Izraz, Knjizevnik, Marulic, Mogucnosti, Mostariensia, Motrista, Osvit, Putevi, Rijec and Skolske novine, and the children's magazines Cvitak and Cvrcak. Her poetry was included in the Writing Home performance organized by Exiled Writers in London, 2009. She has taken part in a wide variety of literary events including Sarajevski dani poezije (Sarajevo Days of Poetry) Sopovi dani na Plivi (Sop's Days on Pliva), Santiceve veceri poezije (Santic's Poetry Evenings), Humski dani poezije (Hum's Days of Poetry), Simicevi susreti (Simic's Meetings), Ljetni festival Pocitelj (Pocitelj Summer Festival), Slovo Gorcina (Word of Gorcin). She is a member of Matica hrvatska Mostar (Matrix Croatica Mostar), HKD Napredak (Croatian Cultural Society Napredak), Drustva pisaca BiH (BiH Society of Writers), Drustva hrvatskih knjizevnika Herceg Bosne (Society of Croatian Writers of Herzeg Bosna) and Literary Club Mostar. She lives in Mostar.
Books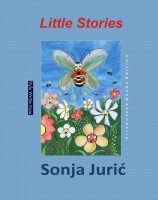 Little Stories
by

Sonja Juric
Nine stories for children, tiny in size but conveying grand emotion. Illustrations by Anja Bartulovic.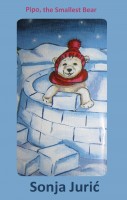 Pipo, the Smallest Bear
by

Sonja Juric
A story for children. Three illustrations by Anja Bartulovic.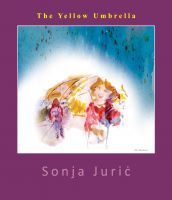 The Yellow Umbrella
by

Sonja Juric
Three short stories for children by Sonja Juric. Illustration: Dzevdet Nikocevic. - Mama on Chat - The Day My Father Laughed - The Yellow Umbrella
Sonja Juric's tag cloud