Spencer Rook
Biography
Spencer Rook is a Missouri author that has an obsession with theatre and antique hunting. When not writing, he can be found knitting, watching movies, reading, listening to various cast recording, or screaming at cars from sidewalks. To learn more, please visit spencerrook.wordpress.com.
Where to find Spencer Rook online
Books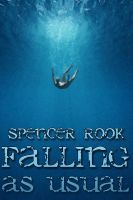 Falling as Usual
With wild dreams of falling plaguing his sleep, Reese begins a plot to gain the attention of his longtime crush, Donovan. As his dreams become worse, he only hopes that his dream won't end up a nightmare.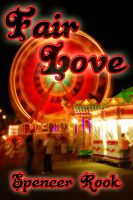 Fair Love
Devin finds himself alone in a town he despises. In an attempt to have some fun for once, he spends an evening at a traveling fair. What he finds is a fortune teller who may know more about Devin's future than either of them realize.
Spencer Rook's tag cloud