Staci Cornwell
Biography
My imagination has always run wild with me. It wasn't until recently, that I began to encourage and push the images in my dreams and thoughts beyond the surface of my subconscious, and into coherent stories. Sharing these private thoughts, putting them into words for others, was never part of my plan until now. I'm thankful for my husband who encouraged this madness, and beyond grateful to my twinkies, Keri and Olivia, for their support, editing, and cultivating skills. Those two poor souls spent a week on the beach, forced to do nothing but relax in the sun by a beautiful ocean, and read the final drafts, while I grilled them for perspectives. With that said, I know my stories do not "suck," but I recognize there are wide varieties of tastes. I welcome constructive input that I can apply to future work, and if compelled to comment or criticize, please consider that I am a wife, mother, daughter, sister, friend, and human with feelings. Enjoy!
Books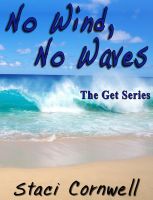 No Wind, No Waves
by

Staci Cornwell
The final chapter of this series takes the team on one last adventure for the Number One Get. Unable to hide her attraction towards Dez any longer, Liya gives into his irresistible seduction, just as their world spirals into a realm of mythical legends of love and free will. Uncertain of the bracelet's power, both are forced to reflect on their true feelings, and hope it doesn't tear them apart.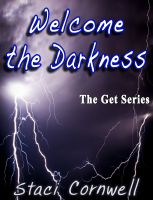 Welcome The Darkness
by

Staci Cornwell
While a series of new Gets takes the team on worldly adventures of volcanoes, alligator hunting, and Inception mirrors, Liya is forced to hide her temptation toward an irresistible Dez. Just as she resolves to let go of her old self, Spontaneous Recovery returns her lost memories that not only tear through her past, but will shatter her new life if she lets it.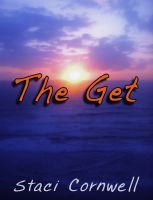 The Get
by

Staci Cornwell
The Get Series is a modern romance set in the treasure hunting arena. It is a seductive, thrill-seeking trilogy, filled with reckless and exciting dangers, laughs, and a flirty, passionate affair. Dez and Liya are treasure hunters, and the Get is the coveted treasure. Dez and Liya find that the lengths to acquire these Gets is almost as impossible as the mystifying creation of each.
Staci Cornwell's tag cloud