Hazel Statham
Biography
Hazel Statham began writing at the age of fifteen, finally committing to paper the stories she spun as a child. Writing has been her passion ever since, although marriage, motherhood, and career left time for little else. Once she retired, however, she was able to devote herself to writing full-time, publishing her first novel in 2007. A longtime student of history, she writes mainly in the Regency and Georgian eras, though she has been known to dabble in the medieval as well. She lives in Staffordshire, England, with her husband, Terry, and their beloved yellow Labrador, Mollie.
Where to find Hazel Statham online
Books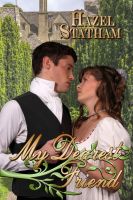 My Dearest Friend
by

Hazel Statham
(3.00 from 1 review)
Robert Blake, Duke of Lear, is a man of intense emotions who loves deeply and protects fiercely. Devastated and wracked with guilt by the death of his younger brother, Stefan, in the Peninsular War, he readily agrees to aid Jane Chandler to bring her seriously wounded brother back from Portugal.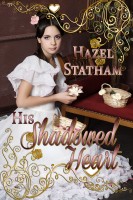 His Shadowed Heart
by

Hazel Statham
Can a shadowed heart be healed? Can love grow where least expected? The Earl of Waverly believes not. How wrong can he be! After the death of his wife, the Earl of Waverly, believing his heart irreparably damaged, enters into a marriage of convenience. However, he is not prepared for the healing influence his new young bride has on his life.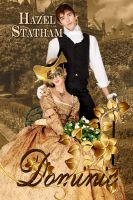 Dominic
by

Hazel Statham
London 1776 Dominic Blake, Earl of Vale, is a young man of privilege and breeding whose world is turned upside-down by Jack, a beautiful young girl in boys' clothing whom he finds sheltering on his doorstep after fleeing an attack by her abusive brother.
Hazel Statham's tag cloud