Stella Brown
Biography
Educator by day and writer after dark, Stella Brown has taught for over twenty-five years. She has been a peer tutor, G.E.D. teacher, college and university faculty member, student advisor, grant writer, and educational consultant. Her other job experiences include apprenticing for an optician's license in Boston, waitressing at a Berkshire country club, and teaching English at a cultish boarding school. She holds a B.A. in English from Framingham State College, and an M.A. in English from the University of Connecticut. Stella's first work, "My Summer Vacation," was well received by her second-grade teacher. Since then, she has published a few poems and articles, an interview with her favorite musician in the whole world, and several concert and travel reviews. 6 By 6 is Stella's first novel.
Where to find Stella Brown online
Books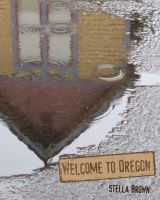 Welcome to Oregon
by

Stella Brown
"Welcome to Oregon" is about Stella's day job as a travel advisor while teaching night classes after her move from Massachusetts to Oregon. Since then, the author has moved to Oregon's capital, where she now lives and works in only one job at a time. With benefits.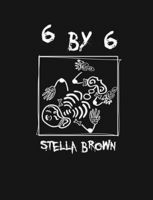 6 By 6
by

Stella Brown
In 6 BY 6, six very different people die while they lucidly dream. They control their consciousness through dream states, and feel empowered, at least at night. But eventually, they all lose control of sleep and waking states when lucid dreaming collides with reality. This is a work of literary fiction about choices made in life and how they affect death.
Stella Brown's tag cloud