Steven Green
Biography
Steve Green was a clinical social worker for 40 years. Now retired, he is pursuing his writing dream. He also has a diploma in Computer Programming. For 15 years, Steve specialized in the field of eating disorders and women's issues. He has a previously published novel, "Interlock", which covers themes of computer logic vs. human reasoning, mental health treatment, and cultural evolution. He and his wife currently reside in Rockland County, New York. Steve sends this Thank You to Matt Truiano for the cover art.
Where to find Steven Green online
Books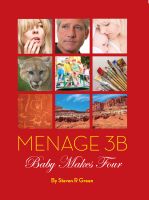 Menage 3B - Baby Makes Four
by

Steven Green
In this sequel to "Menage3," Barbara, Ashley, and Jack face new challenges: parenting, suburban living, and the PTA to name a few. Jack gets some help from his partners in adapting to his new role. Barbara takes on a dual career. Ashley has to face old traumas. Taking refuge in New Mexico, Ashley is reunited with Gabrielle and her new "family". Contemporary issues are impacting the threesome.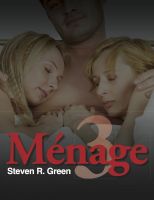 Menage3
by

Steven Green
Jack was a married man who suffered a terrible loss. Barbara devoted her life to love and suffered a painful betrayal. Ashley was a vibrant woman who desired them both to feel complete. Circumstances brought them to a loving solution. They will confront intricate challenges. A compelling novel, a dynamic threesome, and a powerful supportive cast. What is "normal"? What is "moral"?
Steven Green's tag cloud