Steve O'Brien
Biography
Biography
Steve was born in Hertfordshire in England and moved to a small village not far from the Norfolk coast with his partner Niki along with Charlie and Peanut (the 2 cats). After suffering 20 years in retail management and achieving diplomas in Business, marketing, training, accounts and psychology he decided to start his own company. This has allowed him to follow a long nurtured passion for writing.
An avid reader with a quirky sense of humour an eye for the different slant on life and a desire to pass insight, knowledge and humour on. The story of Caratacus published in Amazines was well received and provided the spur to continue his endeavours.
As Steve says "Some call it a labour of love; some call it a labour. I still think it's the best way to let the drivel flow. And people think you're working"!
Books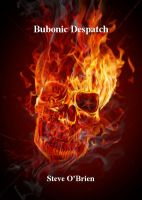 Bubonic Despatch
by

Steve O'Brien
Life at Bubonic Despatch, a catalogue distribution and retail business, had been tripping along until the owner, Richard Everdick upset the wrong loony! Under investigation by the tv show Consumer Crusade and the unscrupulous presenter Annabel Rubinstien, things start to go from bad to worse. When blackmail and arson aren't your main concern, how much worse can it get?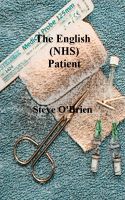 The English (NHS) Patient
by

Steve O'Brien
A semi biographical account of a minor operation, along with the accompanying incompetence and exasperation that seem to skip along hand in hand whenever the National Health Service is involved.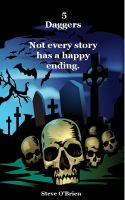 5 Daggers
by

Steve O'Brien
(2.00)
Five stories that don't have happy endings. Why does the enigmatic Mr Forbes want Jonny to kill a stranger? Down on his luck, George tries drastic action and summons a demon, in his bedsit! Cheri is having the ultimate nightmare, a zit on Prom night! Charlie has a strange encounter in a volcano. and then there is the problem of the possessed SatNav.
Steve O'Brien's tag cloud