Steven Smith
Biography
I'm 42 and live in Newcastle.
Videos
'Oh My Love' by Riz Ortolani
One of my videos from Youtube
Bullying, Internet trolls/Haters and how to deal with them
These are things I felt I just had to say to anyone who is going through any form of bullying - at school, home or on the internet. When you're young, problems can seem huge and it feels like there's no end to them. There are people who can help like 'Childline' (0800 1111) who you can call for free any time of the day or night, if you need to talk about anything that is worrying you. Believe me, things do get better.
HOW TO CALM YOURSELF WHEN YOU GET ANXIOUS OR AGITATED
A short video to hopefully calm you when you get anxious or agitated.
Books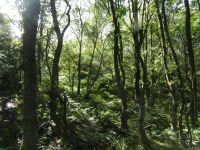 SELF HELP FOR SELF HARM
by

Steven Smith
I have written this book to give practical help, advice, and techniques to other people who may be going through a hard time in their lives and are using self harm as a coping mechanism. There are alternatives you can use to bring calm to your lives which I'd like to show you.
Steven Smith's tag cloud